The above images are all from Bandhavgarh National Park, India in 2006. The photographs were taken by my good friend Lalit Bisht while I was busy capturing the events on video!
These pictures above were all taken at Kanha National Park India, in 2007, again by Lalit, and the ones of the male tiger sleeping on the rocks were taken when we are astride an elephant! It proved hard to video this scene, but it came out very well. Below are three pictures from Kanha National park of a tigress stalking prey. The rest are from Ranthambhore, of the tigress T17 leaving a muddy pool to go back to her own special hiding place the fort!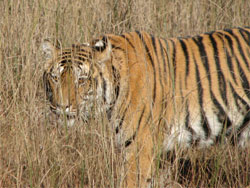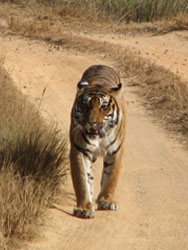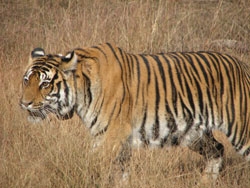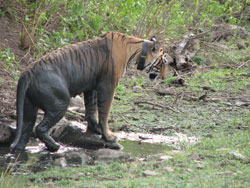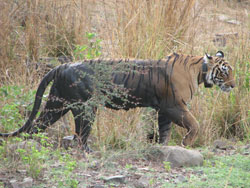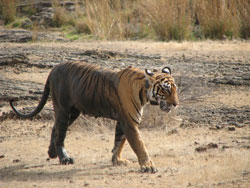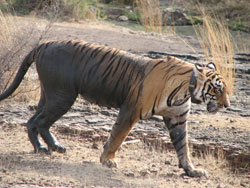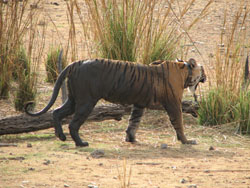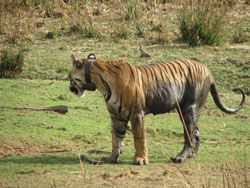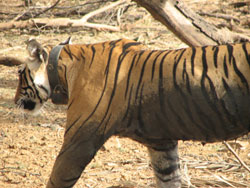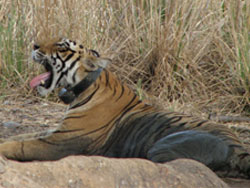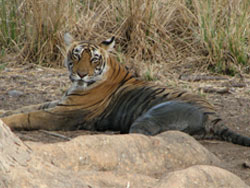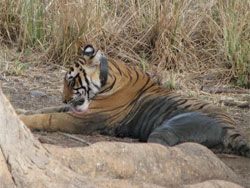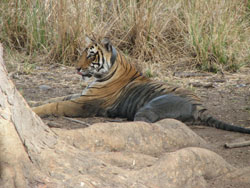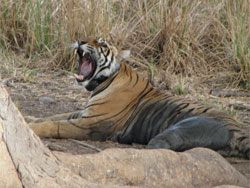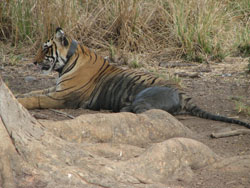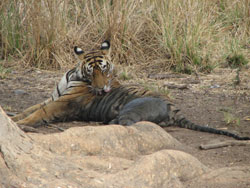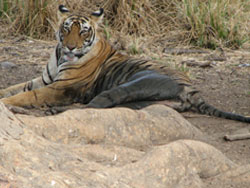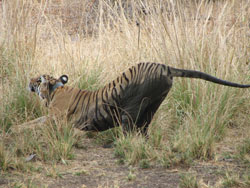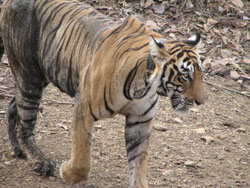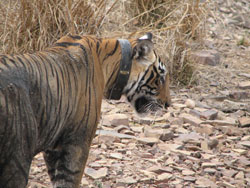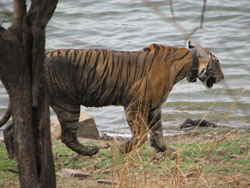 Ranthambhore 2010. I have included the pictures from our tour in 2010, where we were fortunate enought o see Machli and her daughter T17. Below are the great photos we managed to take from those encounters.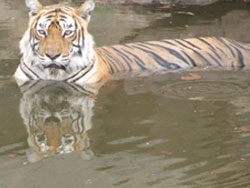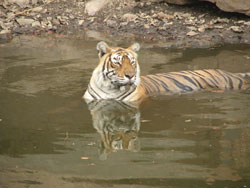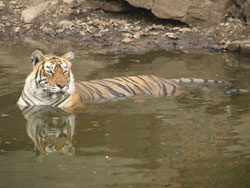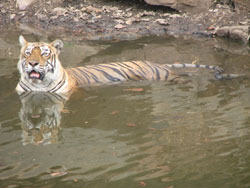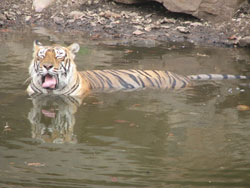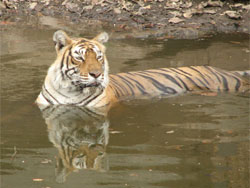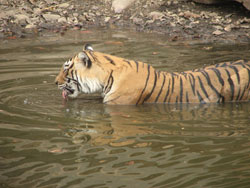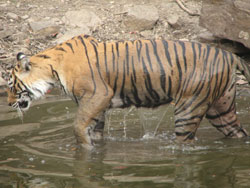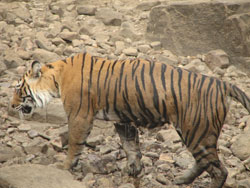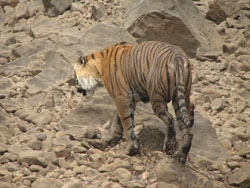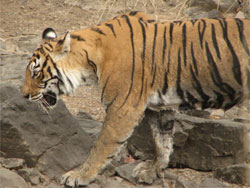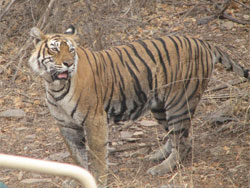 The tiger offerings from the Big Cat Breakfast at Woburn, May 2011 are here for your delight below! Click on any picture with a purple border for a larger image.