ABOUT THE AUTHOR-SINGER-PAINTER-CYTOGENETICIST-JOCKEY-RUNNER-FOOTBALLER!
Hello dear visitor! I hope you have already observed some of the visual works I have created for these web pages and also the audio tracks I have produced. I would just like to give you a little detail about me for your files.
I was born in Ashton-under-Lyne, where I lived for all my teenage years, and up until I left University. My brother Eddy and I spent many happy years playing football, cricket, and various other games in the parks of Ashton-under-Lyne. I would like to think we are very close (he might say something quite different!). We both watched Manchester United, rode horses, wrote stories and painted. He is now a general practitioner in Royston, Yorkshire. I went to Manchester University to study for an honours degree in Genetics and Cell Biology. Following my success in achieving this goal, I started my first job in Pendlebury Children's Hospital working in the Cytogenetics Department. A convoluted route ensued, and I eventually ended up going from the banks of the River Irwell, to the roads of Camberwell Green. King's College Hospital was my final destination, where I run a regional diagnostic haemato-oncological Cytogenetics service for the whole of the South East Thames region and beyond. There I work hard with my wonderful members of staff, who have been extremely loyal, and we spend some great nights doing karaoke at various venues who will kindly accommodate us.
Eddy and I were always interested in music, and fast cars, and other things that all teenagers find fascinating! He has millions of guitars (well maybe not millions but quite a few!). Sadly, my father Edward, passed away in July 1988, but I still think of him every day. My wonderful mother is still going strong, God bless her! She lives in Barnsley near my brother.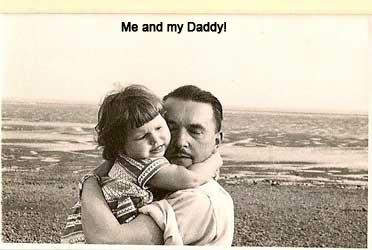 I came to London early in my career where I met Mick at Tottenham Hotspur Football club in 1985. We shared our life with two beautiful Japanese Spitz dogs for fifteen years, but sadly Suki and Kiri are no longer with us. They were our children. Mick brought home Dudley, our mascot to me in 1990. All three of us have travelled extensively, even attending the World Cup in Italy in 1990. We are also mad keen on cricket and have toured New Zealand with the England cricket team, Sri Lanka, and of course my second home, India. It was the India tour, in 2006, which really made the wheels turn round for this creative venture. My very good friend Lalit Bisht has taken most of the tiger photographs in this web site. Lalit works in Delhi in the travel industry. It is through his connections that we have been able to holiday in India about seven or eight times in the past four or five years. These trips have given me valuable insights into a delightful country, with a colourful culture and genuinely polite people. It never matters whether the people are rich or poor; the smiles are always as wide as the river Ganges. I have been heavily influenced by Indian music, and adore the Bollywood films. I realise they are not to everyone's taste, but if you ever only want to see one film, watch 'Om Shanti Om'. After our first visit to India, I was determined to master the Devanagari script, and even went on to learn some basic Hindi using a 'Teach Yourself Hindi' book by Hodder and Staughton.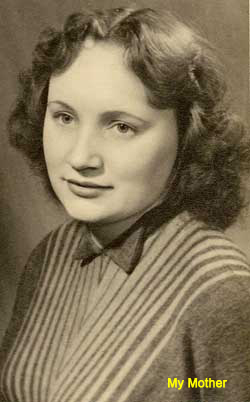 Mick and I also formed a football five-a-side team called Fernandelle United. We had very happy times training and going round the country playing in various tournaments against boys half our age! Our finest hour was Bournemouth 1996, where we reached the semi-final, but were beaten by a team from Dunfermline, who most people considered ringers. Those days were just so full of laughter!
I have also been involved with owning racehorses, albeit in a modest way, and have ridden in Point-to-point races as well. I found it to be exhilarating but very, very expensive! At the end I suffered an extensive anterior cruciate ligament rupture while playing football at Easter with my brother and the rest of the family! This injury took a long time to recover from, and as my mount General Confusion was in his latter years also, I decided to hang my boots up.
Most of my books have been written for the professional Cytogenetics market, and obviously have limited appeal to the rest of the world, but I put the details of each book in here just in case some passing Cytogeneticists may surf this way! The others are complete works of fiction, usually written during periods of anguish, when I found it was the only way to cope with certain situations. So whatever you may read into them, please understand they are based on fictitious events.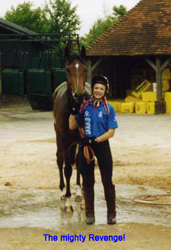 The Flying Tigress web site was created by myself, after I completed an Adobe Dreamweaver course. The training was CD based, and came from Total Training, and I thought it was well delivered. It is something I have always wanted to do, but I did not want to use the restrictive templates that web-hosting packages provide you with. I love starting from a truly blank page! Most of my paintings have been created using Painter, and or Adobe Photoshop. It was a true revelation when I discovered how to paint without making a mess! It is like having a studio in your pocket, when you are using a drawing tablet, and once I had learnt how to blend the colour well, there was no stopping me.
The 'flying' reference is because I have just started learning to fly an aeroplane. It was a birthday gift from Mick, which is one of the greatest presents I could have received. It has inspired me to learn even more! I was trained at Cranfield Flying School (so you may want to avoid the area!). I must mention my wonderful flying instructor Michael Clifford Smith who was very patient with me! Just recently I have changed my alliegence to Azure Flying Club. See their website (by clicking on the name on the left hand side) as they have really enhanced my flying experience, especially as I love PA28s!
Watch this space - my Pilot's log as it happens! The newest entries are first. I will try and update on my progress as it happens in the coming weeks and months.
So this is just a potted history, I cannot possibly put everything in, there have been numerous adventures, but I look forward always and I know there will be plenty more coming soon!