A selection of creatures, which have all passed in front of the camera lens!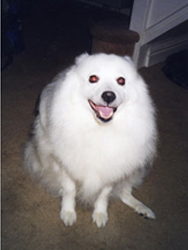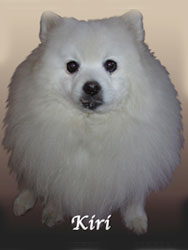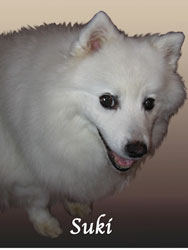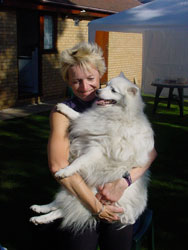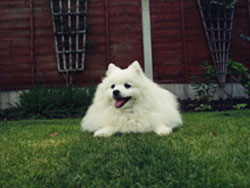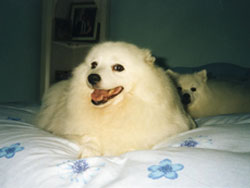 We have to start with the late but beautiful creatures, Kiri and Suki our former Japanese Spitz dogs. Sadly they passed away in August 2005 (Suki) and January 2006 (Kiri). Both girls were nearly fifteen years of age. We miss them terribly. So I am celebrating them here on my site!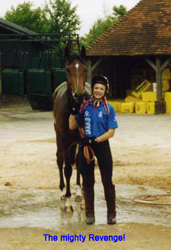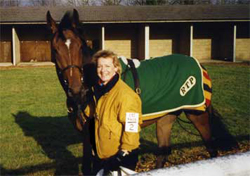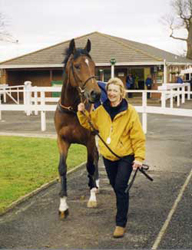 As you can see, this is the 'mighty' Revenge. I had a part share in him when he was a racehorse, and I used to ride him out and take him to the races. We got on really well, and I was very disappointed when the syndicate decided he should be retired. I still have very fond memories of Revenge.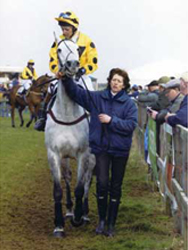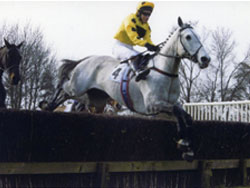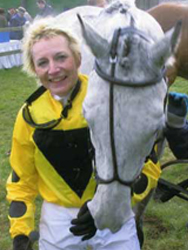 This was my racehorse General Confusion (known as Merlin) when we used to race point-to-point. We have both retired from the racing game and Merlin has gone to a nice retirement field!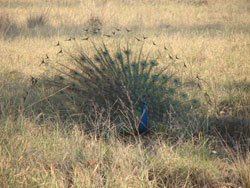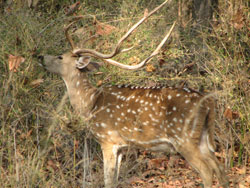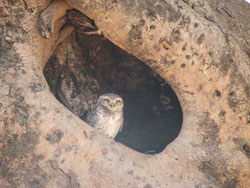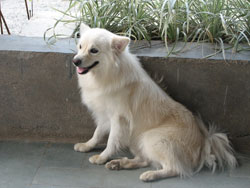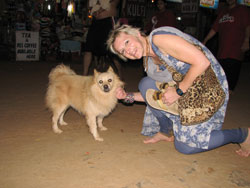 Peacock, spotted deer, owl, Boojo from Bandavgarh, and me with a Goan beach dog! Below are some lovely photographs of the Barasingha deer, a black drongo, a Gaur (Indian Bison), a wild boar, a guinea fowl, a jackal, a jungle fowl, mother and baby langur monkeys, rufus treepie (two pictures), you've guessed it another spotted deer and a magnificent vulture.